Explore our diamond furniture pack options and request a quotation.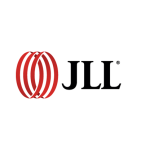 TERMS AND CONDITIONS
By accessing this website you agree to the following terms and conditions. This website is operated by InStyle Direct Limited (referred to as "we/our/us"), , registered office 28 Church Road, Stanmore Middx HA7 4XR. As a user of this website (referred to as "you/your") you acknowledge that any use of this website including any transactions you make ("use/using") is subject to our terms and conditions below. If you do not agree to be bound by these terms and conditions you may not use or access this website.


The Website

We may change our website and correct or update information (including product information) on it or change these terms and conditions at any time without notice.
Except in relation to the description of products and services available for order from our website, we do not guarantee and are not responsible for the accuracy of any information provided on the website.
You may access and use the website for your personal, non-commercial use. Provided you retain all copyright and proprietary notices, you may:

retrieve and display the content of the website on a screen;
print copies of the content for your own personal use; and
store the content in electronic form (except that you may not store it on any server or other storage device connected to a network).

You may not use this website or its contents:

for commercial purposes;
for resale purposes including the systematic extraction and/or re-utilisation of any part of the contents of this website (eg. item listings, descriptions, prices);
to download (other than page caching) or modify the website, or any portion of it;
to interfere with or disrupt any network or web site connected to this website or gain unauthorised access to other computer systems;
to interfere with the enjoyment or use of the website by any other person;
for any purpose which is unlawful.

In addition you may not in relation to this website, use any:

data mining, robots, or similar data gathering and extraction tools;
framing techniques to enclose the trade marks, logos and other proprietary images, text layouts and formats which we use on the website;
meta tags or any other "hidden text" which uses our name or trade marks.

Using this website does not give you permission to link to it or to use any of the trade marks, designs, get-up and/or logos contained within it.
We do not represent or warrant that the material contained in the website, any of the functions of the website and the server will operate without interruption or delay or will be error-free, free from defects, viruses or bugs or compatible with any other software or material. The website is provided "as is". Accessing the website is entirely at your own risk.
You must not transmit through or to our website any defamatory, threatening, obscene, distressing, harmful or pornographic material or material which may infringe upon the rights of others (including intellectual property rights, rights of confidentiality or rights of privacy) or which does not comply with all relevant laws.
This website and its content including all text, graphics, logos, button icons, images, data compilations and software used in connection with this website, is our property or that of our suppliers and is protected by copyright, trade marks, database rights and other intellectual property rights.
This website may include links to third party web sites from time to time. You acknowledge and agree that we will not be responsible for the availability of such sites and will not be responsible or liable for any content or services available from such Third Party Sites (we recommend you check the privacy statements and terms and conditions of these sites before proceeding with them).

Indemnity

You agree fully to indemnify, defend and hold us, and our officers, directors, employees, agents and suppliers, harmless immediately on demand, from and against all claims, liability, damages, losses, costs and expenses, including reasonable legal fees, arising out of any breach of the Conditions by you or any other liabilities arising out of your use of this Website, or the use by any other person accessing the Website using your shopping account and/or your Personal Information.
We may terminate your use of the website immediately if we consider that you have breached these Terms and Conditions.

Privacy and Communications

We will treat all your Personal Information as confidential. You should be aware that this site is being monitored and may capture information about your visit that will help us improve the quality of our service. Any personal details will only be used by us and our carefully selected third party partners to process your orders and to recommend offers and goods which you may find of interest. If you do not want us to use your data in this way, or to pass your details on to third parties for marketing purposes, please advise us in writing.
When you place orders online or by telephone, we collect certain personal and transactional information (eg name, address, email address, credit/debit card details) from you.
To meet our obligations under these Terms and Conditions we will relay communications by posting notices on the website. You agree to receive communications from us electronically and that electronic communications will satisfy any legal requirement for communications to be in writing.
As is the case with many companies, we may record telephone calls for security and service monitoring purposes.
CookiesWe use cookies to store visitors preferences, record user-specific information on what pages users access or visit, alert visitors to new areas that we think might be of interest to them when they return to our site, record past activity at a site in order to provide better service when visitors return to our site.
Disclosure of your informationWe may disclose your personal information to any member of our group, which means our subsidiaries and sister companies.
Changes to our Privacy PolicyAny changes we may make to our Privacy Policy will be posted on our website.

JurisdictionThe Conditions shall be governed by and construed in accordance with the laws of England and you irrevocably submit to the exclusive jurisdiction of the courts of England
General
We may change these Terms and Conditions at any time. If any part of the Conditions shall be deemed unlawful, void or for any reason unenforceable, then that provision shall be deemed to be severable from the Conditions and shall not affect the validity and enforceability of any of the remaining provisions of the Conditions.
We will not be responsible for any delay or failure to comply with our obligations under these Terms and Conditions if the delay or failure is due to causes outside our control.
www.instyledirect.com
This website is operated by InStyle Direct Limited of 28 Church Road, Stanmore Middx HA7 4XR (Registered in England and Wales with Company Number 05147362). Our VAT number is 839 9632 70


Diamond Pack - Request a Quotation